Four Estate Vineyards in the Napa Valley
---
Miller Ranch
Yountville AVA
Sauvignon Blanc
Silverado Vineyard
Stags Leap District AVA
Cabernet Sauvignon, Merlot
Mt George Vineyard
Coombsville AVA
Cabernet Sauvignon, Merlot, Cabernet Franc, Malbec, Petit Verdot
Borreo Ranch
Napa Valley AVA
Zinfandel, Sangiovese, Kerner
Miller Ranch
South of Yountville, a quiet lane runs East towards the Napa river, crossing Hopper Creek on its way. It skirts land of subtle contours with rich alluvial soils. It was here that David and Sarah Dunlap settled in the mid-1870s to plant plums, pears and wine grapes. Almost exactly one century later, the Miller Family purchased the site.
Warm, sunny days and cool evenings make this vineyard location a climate sweet spot. The resulting Sauvignon Blanc has refreshing aromas of grapefruit, lime and tangerine.
AVA Yountville
HERITAGE
First planted: 1890s by David and Sara Strong Dunlap. Current plantings: 1994-1995 by the Miller Family
SOILS
Cole Silt Loam, Yolo Loam, Clear Lake Clay
GRAPE VARIETIES
Sauvignon Blanc Clone: UCD 1, 79 acres, Sémillon Clone: Juliana; 2 acres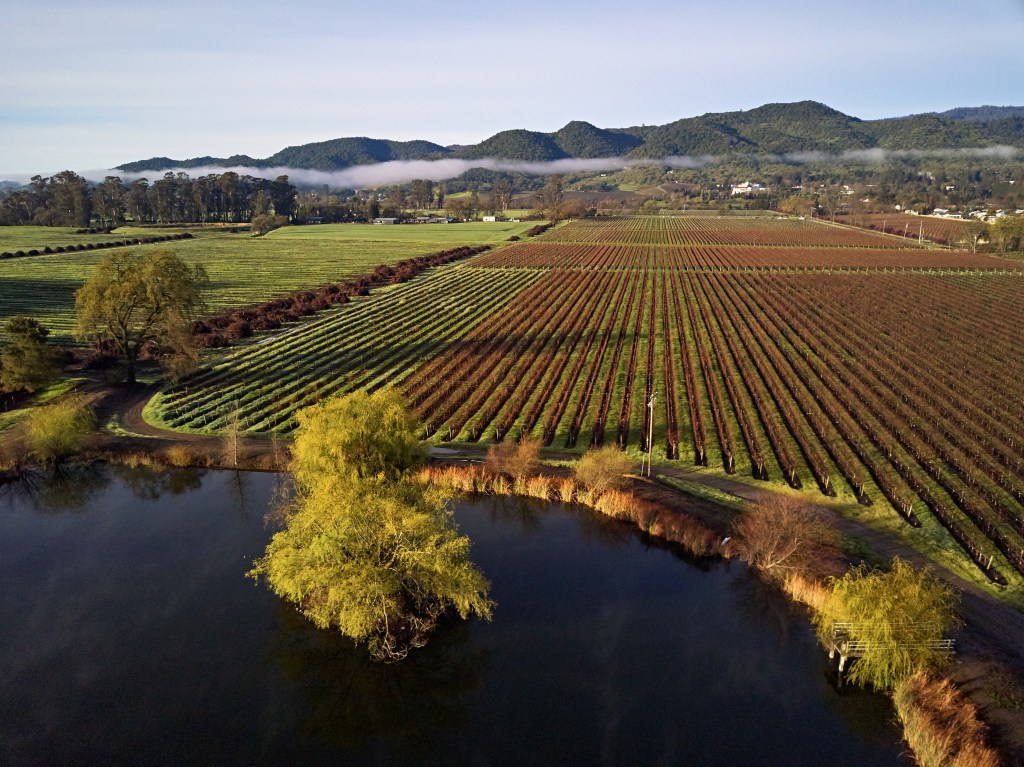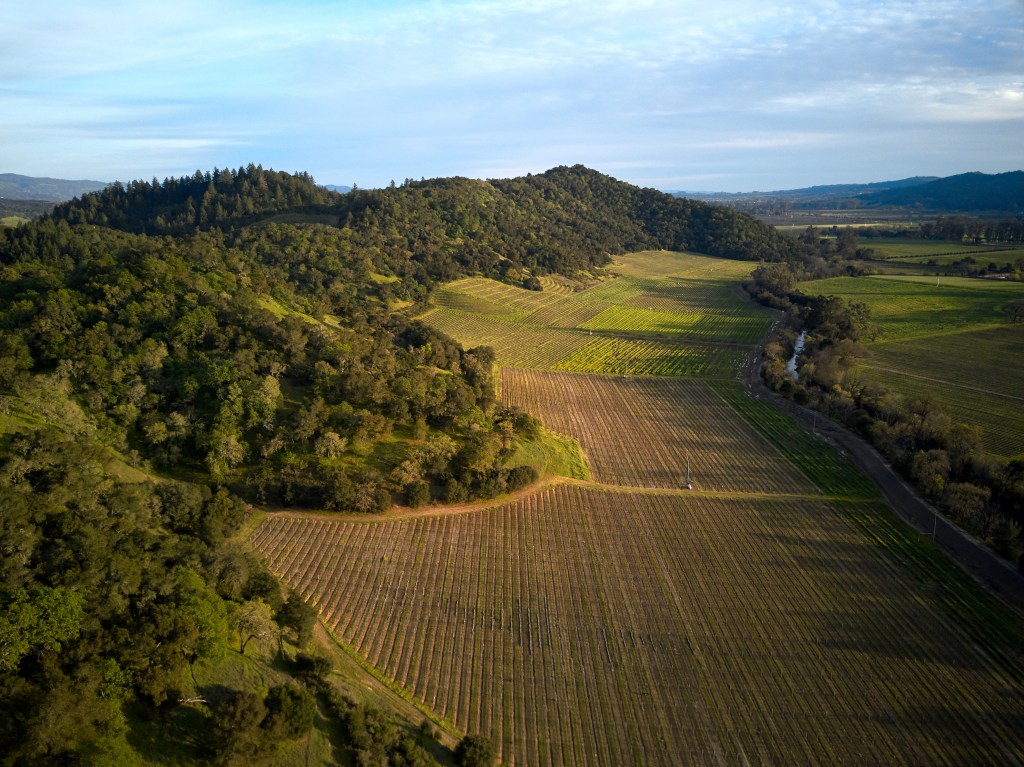 Silverado Vineyard
One of the first four vineyards planted to Cabernet in the appellation in the 1960s, the Silverado Vineyard helped establish the reputation of the Stags Leap District. The site is blessed with western exposures to the late afternoon sun. It is also home to our winery, located on the northeastern top of the knoll, surrounded by slopes of gravelly soils which form our best individual blocks.
The vineyard produces Cabernet with excellent acid structure and fine-grained tannin, all classic characteristics of wines from Stags Leap District. It was on this site that Harry See, a prior owner of the vineyard, planted Cabernet Sauvignon in 1968 that evolved into a unique field selection of Cabernet which UC Davis later designated as a "Heritage" Clone, one of only three Cabernets in California to be given this distinction. This vineyard is the heart and soul of all our Cabernets, and the source of SOLO.
AVA Stags Leap District
HERITAGE
First Planted: 1884 by Abel McFarland. Current Plantings: 1992-1996 by the Miller Family
SOILS
Perkins Gravelly Loam, Yolo Loam, Kidd Loam, Clear Lake Clay
GRAPE VARIETIES
Cabernet Clones: Silverado Heritage UCD 30, UCD 4, 6 & 7, 337; 83 acres
Mt George Vineyard
Napa Pioneer Henry Hagen's weathered stone gate still guards the southwest entrance of our Mt George Vineyard, which is the site of one of the first grape plantings in the Napa Valley in the 19th century. The classic red varieties thrive here on the deep, gravelly down-slopes of an ancient volcano named Mt George.
High sunlight at low temperatures and well-drained hillside soil make this vineyard particularly suited to Merlot. Mt George produces wines with intense fruit flavors, dark color, palate density, and classic structure which are the great characteristics of cooler climate wine growing.
AVA Coombsville
HERITAGE
First Planted: 1868, by William Woodward, Current Plantings: 1989-1990 by the Miller Family
SOILS
Coombs Gravelly Loam, Forward Gravelly Loam
GRAPE VARIETIES
Cabernet Clones: Silverado Heritage (UCD 30), UCD 4, 6 & 7, 337, 191; 73.26 acres
Merlot Clone: UCD 3, 181; 23.8 acres
Petit Verdot Clones: 400, Sterling; 4.5 acres
Cabernet Franc Clone: UCD 1; 5.7 acres
Malbec Clone: 595; 1.3 acres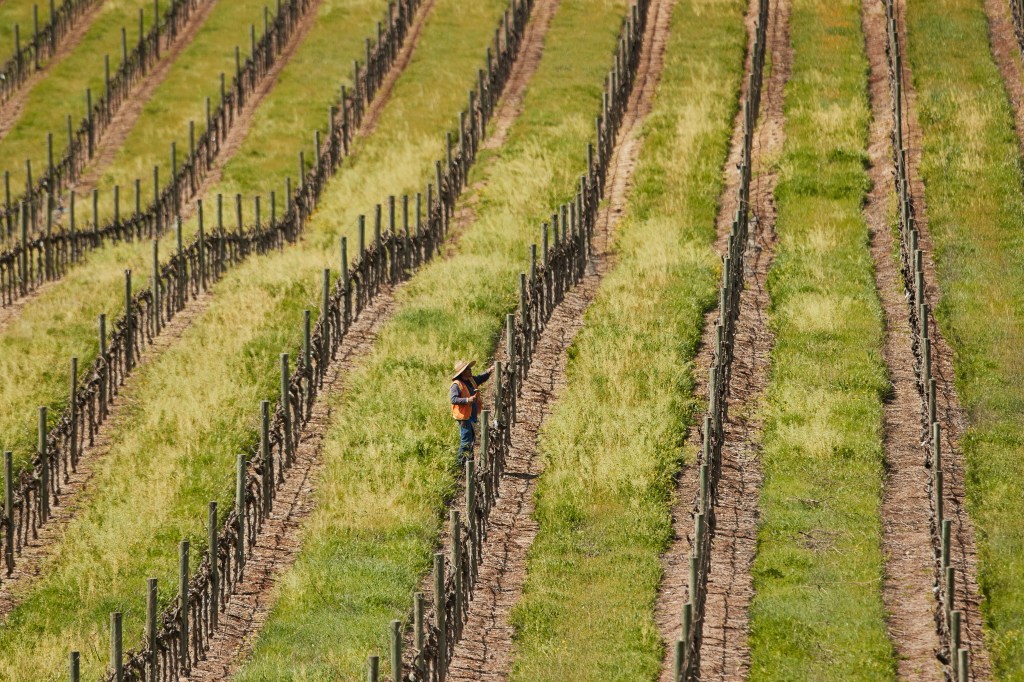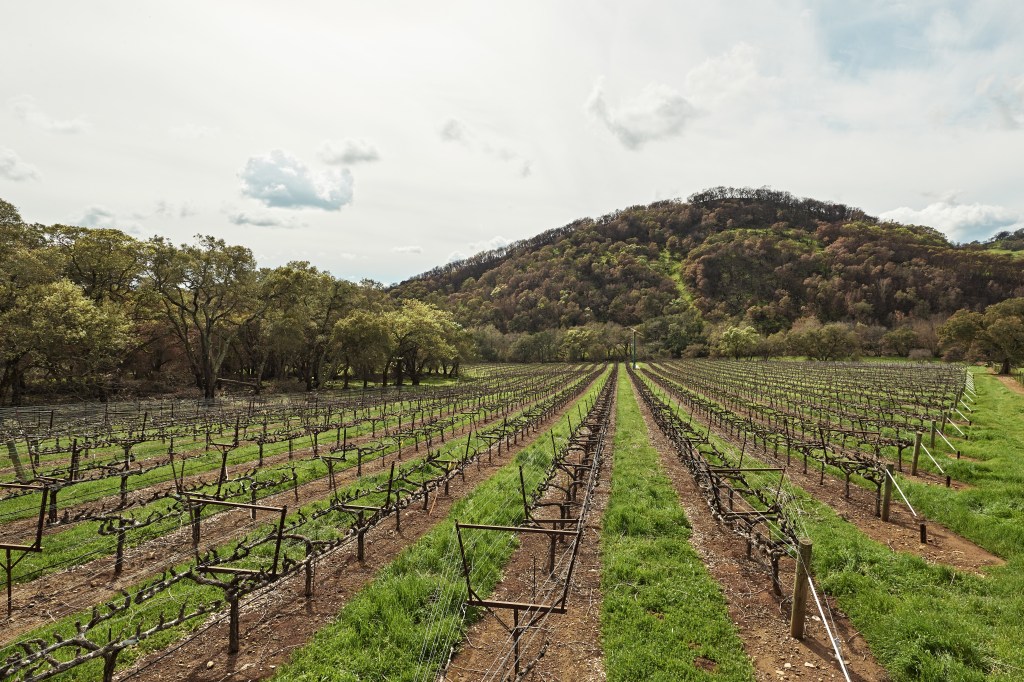 Borreo Ranch
In 1888, Italian immigrant and Napa grocer Felix Borreo built a stone and redwood winery on his vineyard property near Napa Soda Springs. Over a century later, Silverado Vineyards purchased the site and the winery remained one of Napa's last 'ghost' wineries – until it was destroyed in the 2017 wildfires.
The vineyard itself is steep and rocky with perfect western exposures to the late afternoon sun. Colder temperatures, due to the altitude and the canyon shading, make for longer growing seasons which produce bright cranberry and cherry flavors in our Sangiovese, blackberry and black pepper flavors in our Zinfandel, and fresh white stone fruits, red apple, and orange blossom in our Kerner.
AVA Napa Valley
HERITAGE
First Planted: 1881 by Nathaniel G.B. Ellis, Current Plantings: 1993, The Miller Family
SOILS
Boomer-Forward-Felta Complex, Cortina Very Gravelly Loam
GRAPE VARIETIES
Sangiovese Clones: UCD 2 & 3, Atlas Peak, Rodeno; 11 acres, Zinfandel Clones: Hayne, Mendocino, Peterson; 3 acres, Kerner Clone: 1; 1 acre